Latest News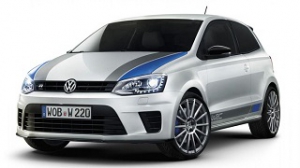 Polo R WRC engine mount kit coming soon
Wed 11 October 2017
Described as "the most powerful road-going Polo ever" Vibra-technics are in the process of developing an upgraded engine mount specifically for this pocket rocket with its Turbocharged EA113 engine producing over 200 HP straight from the factory.
---
New transmission mount for the Nissan R32
Mon 06 October 2014
Due to popular demand Vibra-Tecnics have developed a new transmission mount to allow the bullet proof transmission from the R33 RB25DET to be used on the earlier R32 RB25DE. This is a popular transmission swap for the earlier Skyline and up to now there has not been a product specifically developed for this application. The mount combines all the improved characteristics from our current R33 Transmission mount onto the R32.
---
New engine mounts for the Lotus Cortina
Wed 29 May 2013
Vibra-Technics proudly announce the latest addition to our range of parts for classic Fords.
This mount kit is designed to be a direct replacement for the engine mounts used on all Mk1 Cortinas including the iconic Lotus Cortina. It requires no modifications to the crossmember or chassis. It is designed for all motorsport applications.
---
New engine mount kit for Volkswagen Audi Group's most popular platform
Wed 01 August 2012
Vibra-Technics have released a new high performance engine mount kit for the PQ24/PQ25 platform. This is the basis of Polo, Ibiza, Fabia and now the new Audi A1 since 1999. Applications range from the 1.8T used in the GTi to the mighty 177hp 1.4TSI fitted to the Fabia VRS. The mount system dramatically reduces engine movement improving ride and handling.
---
Coming soon!!! A complete engine and transmission mounting kit for the BMW E46 M3
Fri 20 April 2012
Designed specifically for motorsport applications with our uncompromising approach to innovative design, performance and quality. The new transmission mount will perfectly compliment our engine mount kit which has already proved a great success with racing teams throughout the world. Watch this space for further updates.
---
ST150 Motorsport Engine Mounts
Fri 02 March 2012
Vibra-Technics announce the introduction of a new range of engine and transmission mountings for the Fiesta ST150
The mounts are available in 2 versions, Road and Competition. Road mounts are ideal for high performance road car and track-day car applications whilst the competition version is cars used exclusively on the race track.
Designed, developed and manufactured in the UK, the mounting system is much stronger than the OEM system and offers the benefits of significantly reduced engine movement under high acceleration, braking and cornering. This gives the driver much more "feel" to the throttle response and gear shifting. The result is more precise control of the car, just what the competitive driver wants.
---
Vibra-Technics sponsors Pro Drift Driver Danni Murphy
Sat 21 January 2012
Vibra-Technics are proud to announce their official sponsorship of Danni Murphy for the 2012 season.
For more information check out.. http://daniellemurphydrifting.com
---
Vibra-Technics is an official sponsor of the VWDRC
Mon 02 January 2012
Vibra-Tecnics are proud to announce their sponsership of the UK VW drag racing club for the 2012 season.
"We have always been proud of our achievements in developing the most advanced engine and transmission mount systems for VWs going back to our very first product for the Mk2 Golf VR6 conversion in the mid 90s, this is an ideal forum for promoting the brand".
---
Astra VXR right hand engine mount now available
Wed 21 December 2011
Vibra-Technics have released the right hand engine mount for the Astra VXR completing mount set and complimenting the front and rear mounts that were already available. This is by far the most advanced aftermarket engine mount system for the Astra H platform. Results from testing showed a dramatic improvement in ride and handling with sharper gear shifting and more precise cornering making is perfect up-grade for the high performance road car. A motorsport version is also available for track-only cars.
---
Autosport International, Birmingham NEC
Fri 11 November 2011
Autosport International is the World's Greatest Motorsport Show. Featuring every level of Motor Racing - from Karting up to Formula 1- and with exhibitors ranging from specialist engineering companies to major manufacturers and everything in between; the show truly brings together the world of motorsport under one roof.
Come and see us at Stand number E1059
12th and 13th January 2012.
---
Toyota Chaser Engine mounts now available
Tue 18 October 2011
Vibra-Technics announce the introduction of a new range of engine mounts developed specifically for the JZX90 and JZX100 (Chaser, Cresta, Toyota MK2). Designed to be a performance improvement on the OEM part there is also a version available for motorsport applications. The mounts dramatically reduce unwanted engine movement whilst still maintaining outstanding vibration isolation performance. They are a perfect solution for reducing strain on intercooler and radiator connections and eliminating clearance problems in a tightly packed engine bay.
---
New Honda Civic Type R (EP3) system now available
Tue 13 September 2011
After extensive design and development activity during 2011 Vibra-Technics have now completed work a high performance engine mount solution for the Civic EP3 Type R. Considerable effort has gone into tuning the system to optimise engine dynamic control whilst still maintaining acceptable levels of vibration isolation. Other aftermarket solutions use primitive urethane bushes or just harder compounds in the original brackets which destroy engine isolation performance and can give poor durability. This is by far the most advanced aftermarket system available for the EP3 platform as used on the Honds Civic, Acura RSX and Integra DC5
---
Toyota Supra gets a new engine mounting system
Fri 15 July 2011
Vibra-Technics are extending the range of Drift-Max™ and Drift-Max Pro™ engine mounts to cover the '93-'95 Toyota Supra. Designed from the ground up, these mounts overcome the issue of excessive engine movement giving clearance problems and putting strain on exhaust systems and intercooler pipes. The system has been tuned to give a perfect balance of dynamic control and vibration isolation. We will be releasing a '95-on version later in the year.
---
Lotus Elise finally gets the engine mount system it deserves.
Thu 30 June 2011
The carry-over Rover K-series engine mount system used in the Elise and Exige has long been known to be a weakness in the car. Failures of the mounts and brackets cracking are common problems, particularly in cars used for competitive motorsport and track days. At long last there is a viable alternative to the original system that has been developed for both road and track use. More than five months of intensive development and testing are behind this system. It has been balanced with the stiffness of all 3 mounts optimised to perform together perfectly, therefore it is only available as a complete kit. The "Competition" version is designed to suit cars that are only used for competitive motorsport and would be too harsh for normal daily use. The "Road" version has been specifically designed with the track day user in mind giving outstanding vibration isolation performance, maintaining an acceptable level of comfort for the driver and passenger both on road and track.
---
New Engine Mounts for the Nissan S Platform
Thu 16 June 2011
Vibra-Technics have released the first of the new engine mount range specifically developed for Drift cars. The Nissan S platform still remains one of the dominant contenders in the Drift car world. Our mount system gives unprecedented control over engine torque giving precision throttle response and driver feedback. The mounts are available from Vibra-Technics now.
---
Vibra-Technics develop engine mounts for Drift cars
Mon 23 May 2011
Due to the increasing popularity of drifting, Vibra-Technics are developing a range of products specifically for this market. Starting with the Nissan S13/14/15 we will be introducing a range of high performance engine and transmission mounts throughout the year. There will be two options "Drift-Max™" and "Drift-Max Pro™" to cover both road car and competition car applications. Keep checking this site for updates.
---
BMW E36/46/Z3 engine mounting system NOW AVAILABLE
Tue 03 May 2011
Vibra-Technics are currently developing a replacement for the OEM engine mounting system used on the BMW 3 Series E36, E46 and Z3. Designed specifically for competition and track day cars these mounts will improve engine dynamic stability on the track by reducing engine movement whilst still isolating engine vibration.
---
MEGANE 225, R26 & R26R
Tue 22 March 2011
Full engine mount set now validated with the help of Lee Woodcock and K-Tec Racing.
---
BMW MINI COOPER S
Thu 10 February 2011
Full engine mount set for road now validated with help from 1320 Mini and available from them. Full engine mount set for competition also validated on the 1320 Mini Time Attack/sprint car!
---
FOCUS ST225 AND NEW RS
Thu 09 December 2010
Our 'must have' lower rear torque link.
Virtually eliminates engine pitching
Part number FOR258M
---
GOLF R32 MK4 ENGINE MOUNTS
Thu 25 November 2010
Now available!
---
Golf Mk4
Thu 21 October 2010
(A3, Beetle, Leon, Octavia,TT)
Left and right hand mounts and the torque link (dog bone) insert kit are now available. "They are brilliant", says Dean (from Awesome Gti). Contact us or one of our distributors for details.
---